Andrew H.
Co-founder at ozdingo with Mal, I started off selling mangoes on the streets of Brisbane in my early teenage years! Yesindeed, I did the hard yards and learned and was able to build up many different businesses from scratch since then.
I like to consider myself as a pure minded entrepreneur, achieving excellence in everything I do. I always make sure in any business that quality and customers always come first.
I'm passionate about sports mainly footy and UFC, and always make sure I eat a healthy diet and stay healthy for my kids, my family and myself.
Mal B.
Co-founder at Ozdingo, I left my career as an investment banker to create a business I truly believe in. A workplace that creates jobs for Australians and supports the true values in life aligned with my own: family, health, work life balance,honest business and a personal care for all customers.
During my younger years, I lived around Europe and the Middle East. Then I got married and moved to the land down under, back in the early 2000's.
Best thing I ever did!
I have an amazing passion for my family and kids and a strong belief in leading a healthy lifestyle and an honest life. You'll find me in a heated room 2 to 3 times a week, practicing Hot Yoga and sweating it all out.
Rose T.
First and for most I am a mother, a wife, and a workaholic. And yes enjoy it all.
I am a very passionate dedicated woman who thrives on achievement and success in every aspect of my life. Oh did I mention I am OCD. 
I wake up every morning determined and go to bed every night satisfied.

 I
believe we should embrace every challenge in life and love life, every hour of every minute.
Karen A.
Im a mum of a beautiful energetic 8 year old boy. I love to go camping and having a few drinks and laughs around a fire with friends. It's rare that I'm not having a laugh even if it's at my own expense.
I really enjoy going for runs with my Staffy and carrying her back up all the hills on the way home. The best part about working for Ozdingo is feeling like im just part of this fun-loving and sometimes crazy family.
John H.
I came to Australia back in 1956 and lived in Goondiwindi for most of my early days. After that, I moved to Toowoomba and then finally Brisbane where I operated a news agency business (when people still used to read "paper" news). I then started a drapery business mainly making school uniforms for the area and developed many businesses over the
years.
I love working and staying busy, so I've been coming to Ozdingo since day 1, helping out where I can and getting my daily dose of brain and physical exercise and stay fit as a fiddle.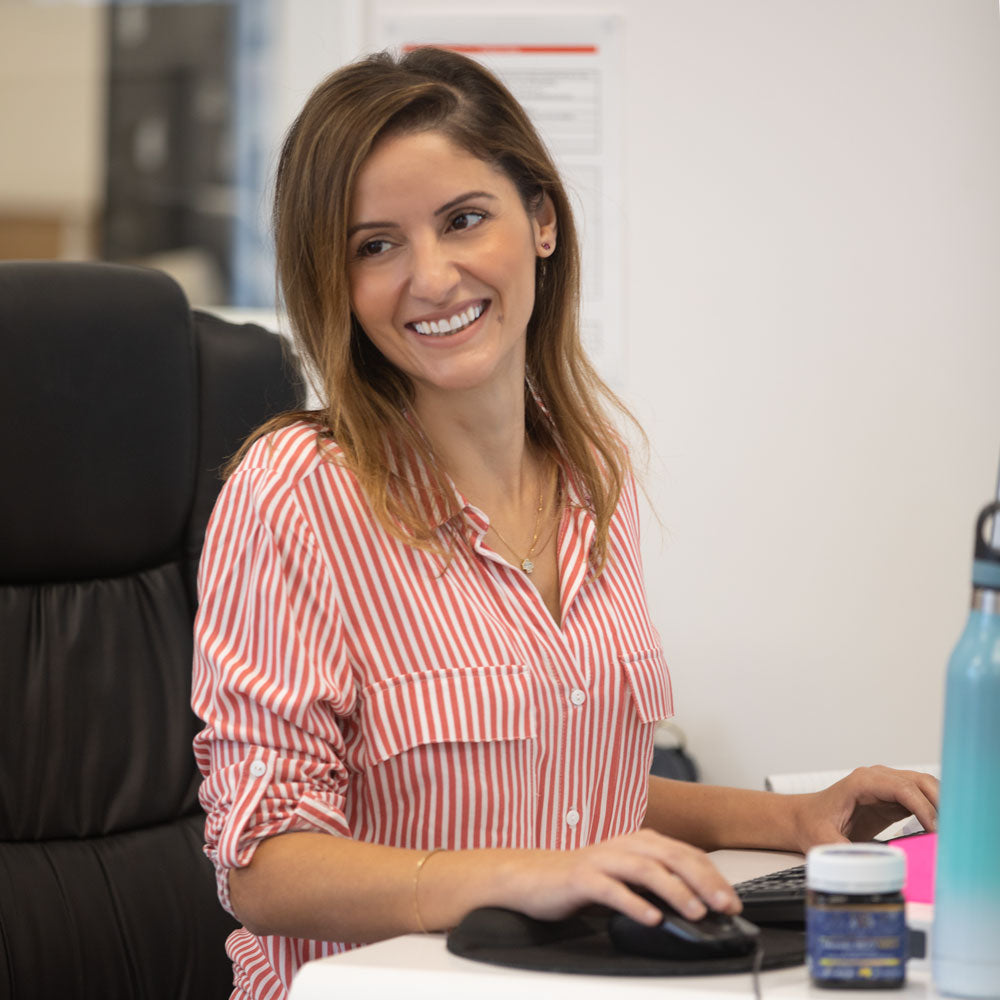 Nancy T.
At Ozdingo, I manage all our Product Listings. From the moment any product enters our warehouse, I have the incredible role of inspecting, measuring, testing, grasping, weighing, sampling, learning and finally
teaching about 'this little beauty' before it gets ready to be sold and reaches your doorstep.
Going on family picnics, and the gym are two of my favourite things. I do enjoy a good night out and a drink or two. I love when we laugh all together at work, especially when it's my unintentional comment that has triggered it.
The Ozdingo family has embraced working mothers and show true support and flexibility to family needs. They made my transition from child rearing for a good ten years of my life to re-entering the workforce so
easy and almost effortless. I have been blessed with a role that I love and most importantly with people that I love to see everyday that I'm there.
Ged M.
Hey, my name is Gerard, I am 21 years old and from a large family of 13. I work for Ozdingo and when I am not at work, I study a Bachelor of Education in Sport and Geography at USQ. In my free time I enjoy going
out and socialising with my friends and exercising. I also play basketball for the South West Metro Pirates in the SBL. I have a laid back, confident personality and enjoy getting out and learning new things.
Emmie T.
I'm the purchasing officer and a mother of three. I love reading and baking. Working in Ozdingo is exciting, we care about each other's family life and happiness! I can see myself step up into the role and getting better everyday!
Finding good quality products and better prices are always my first priority and goal to the customers and Ozdingo.